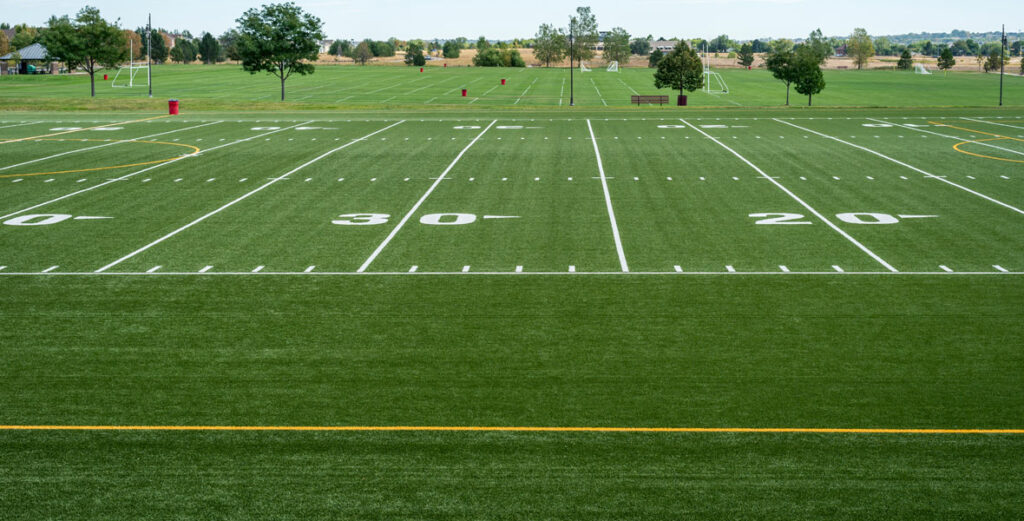 When it comes to keeping your golf course, public park, athletic field, college campus or other green space in tip-top shape, it's important to invest in the right equipment that will help you maximize productivity and efficiency. Not all commercial-grade top dressers are created equal, and the right machine will have a positive impact on the way your turf looks and feels.
At Millcreek, our durable, long-lasting top dressers are designed to meet your needs – and your budget. With a number of standard and optional features, keep reading to see why a Millcreek top dresser is a smart investment for keeping your turf beautiful, even and well-groomed.
Small Top Dressers
If you're in need of a small, budget-friendly machine that will help you do more work in less time and with less labor, our small commercial-grade top dressers are designed for precision, power and speed where cost is a consideration. Best-suited for small parks, residential lawns, trails and gardens, these small-but-mighty machines feature a heaped capacity of 28 cubic feet and can layer material precisely, quickly and evenly. Even better, they're designed with the same heavy-duty construction used in our large machines, meaning that even our smallest models will last for decades, not seasons.
Mid-Size Top Dressers
Ideal for schools, golf courses and parks and recreation departments, our Millcreek mid-size commercial-grade top dressers are among the fastest in our fleet without compromising precision, speed, accuracy or durability. Like all of our machines, our mid-size models can easily tackle spreading dry or water materials, and they are capable of carrying a higher capacity of either 1.8 or 2.3 cubic yards. The result? They can save you manpower and time by helping you do more work with fewer refills. If you're looking for a great value, our mid-size models are an affordable, efficient option for limited budgets.
Large Top Dressers
If you're looking to spread a significant amount of material quickly and accurately, our large commercial-grade top dressing machines can meet your needs. Designed and manufactured to tackle the toughest, largest loads, these machines feature a self-aligning V-track system, dual hydraulic controls and other options to help your crews quickly and efficiently complete high-volume jobs. What's more, they're capable of handling wet material, which means clogging or weather won't derail your schedule. Our large top dressers are available with a variety of attachments, including a spinner for coverage of up to 35 feet, a brush for precise drop-spreading and a Sabertooth attachment that reaches 8 to 12 feet while applying a uniform, steady pattern.
Ready to Learn More?
If you're looking to save time and money while keeping your green spaces looking beautiful and healthy year-round, Millcreek top dressers can help. Regardless of the size of your property, we have a top dresser to meet your needs and budget. Contact us today for more information about our machines or to speak with an expert about the model that's right for you. We look forward to hearing from you!