Durable, spreads wet/dry material, self-aligning V-track system and hydraulic controls.
Model 3100 Turf Tiger Cub Top Dresser
1.8 cu. yard capacity 
Model 3200 Turf Tiger Cub Top Dresser
2.3 cu. yard capacity
Description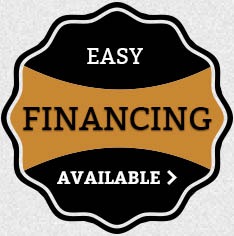 The Turf Tiger Cub 3100 & 3200
These topdressers are the fastest, most affordable high-capacity top dressers in the world of sports turf. Cut top dressing time in half without compromising precision, speed, accuracy or versatility.
Our mid-size top dressers spread wet or dry materials twice as fast in widths up to 8 feet without compromising precision. Available in two sizes at 1.8 and 2.3 cubic yard capacities, there's no other topdresser as affordable and efficient for limited budgets at schools, golf courses, and parks and recreation departments.
User-friendly Turf Tiger Cubs are more versatile than any other topdresser of its kind thanks to our exclusive Saber Tooth beater technology with a metering gate that easily adjusts high volume material flow. The apron conveyor is designed for guaranteed tracking without slipping, while the heavy-duty drive system provides years of trouble free service. All of these features add up to the best value in sports turf top dressing with precision, power and speed.
Features

Standard

Choice of 1.8 or 2.3 cubic yard heaped capacity
Application depth range from dusting up to 1 inch in single pass
All steel, poly floor
No-clog Saber Tooth™ beater attachment
#5 conveyor – T-rod apron chain
Heavy-duty Drive system
Apron drive – gear box / chain reduction
Metering gate
Beater drive – gear box / chain
Beater Bearings – Sealed ball bearings
Turf (26.5 x 14 x 12, 4 ply) ground pressure, loaded 18 psi.
Powder coating body finish
Model 3100 Specifications

Capacity, Struck

Capacity Heaped

Capacity Weight

Body Dimensions

7′ – 5.5″l x 37″w x 17.5″h

Overall Product Dimensions

Loading Height

Weight

Tractor Weight

HP Required
Model 3200 Specifications

Capacity, Struck

Capacity Heaped

Capacity Weight

Body Dimensions

Overall Product Dimensions

13′ – 0″ l x 70″ w x 51″ h

Weight

Tractor Weight

HP Required
Application

The Turf Tiger Cub 3100 & 3200 handle these wet or dry materials

Sand/peat top dressing
Infield mixes
Compost
Grass clippings
Crumb rubber
Synthetic turf infill
Pelletized Lime
Wood chips
De-icing materials