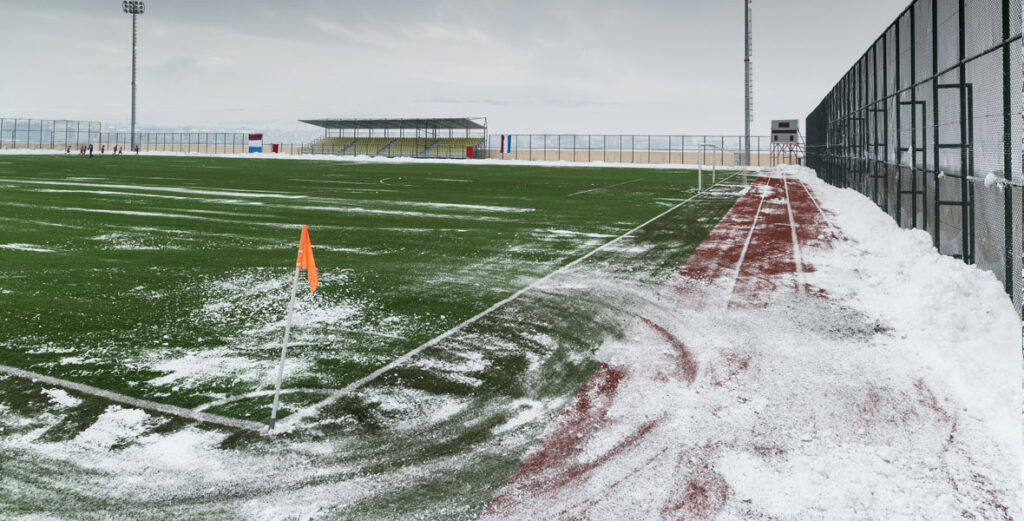 If you're looking to maximize efficiency and boost productivity in the coming months and into 2023, consider how the right commercial-grade top dresser can help. While poorly-built or low-quality machines could leave your operation stalled due to costly, unexpected repairs, the right equipment will help you work smarter, not harder, around your athletic field, public park, golf course or public green space.
At Millcreek, our top dressing machines are designed and built from the ground up to save you time, money and headaches. By reducing your labor needs and investing in long-lasting equipment, you can get more work done faster and with fewer headaches. Keep reading to see how Millcreek can help boost your productivity in 2023 and beyond!
Reduce Your Labor Needs
When it comes to boosting efficiency and maximizing productivity, the right commercial top dresser will help you work faster and smarter – not harder. After all, why pay multiple laborers and crews who might take days or even weeks to complete a job when one person can perform the same task with one machine?
At Millcreek, our top dressers are designed to help you do your work better, faster and cheaper. By reducing your manpower needs, our high-quality, durable machines can help you complete your topdressing job accurately and quickly while boosting productivity at the same time.
Invest in Long-Lasting Machines
If you're looking to increase productivity around your green space, it's important to invest in a long-lasting machine that will boost your bottom line without sacrificing durable construction or high-quality materials. After all, if you choose low-quality equipment, you risk negatively affecting your bottom line should your machine break down or require costly and unexpected repairs.
Our team can work with you to help you choose a reliable, high-performing top dresser that will increase productivity around your green spaces all year long. Thanks to a powder coating and thick, high-quality steel, our farm-touch construction is designed to protect our top dressers for years, not seasons.
Work Faster, Not Harder
When you invest in a new top dresser, it's important to select a machine that will help you efficiently and accurately spread materials with less labor faster. Not only can you boost your bottom line by completing your spreading tasks quicker, but you can also increase profitability and save time in the long run.
At Millcreek, our top dressers can cover large areas quickly, thanks to their ability to be pulled behind an ATV or tractor. What's more, our machines are more efficient than smaller, comparable models and manual applications. If you have questions about which top dresser can help you work faster, not harder, contact our team today for assistance!
Ready to Learn More?
For more information about how a Millcreek top dresser can help you maximize productivity in 2023 and beyond, contact our team today. We can answer any questions you have about our machines and help you determine which top dresser is right for your unique operation. We look forward to hearing from you!