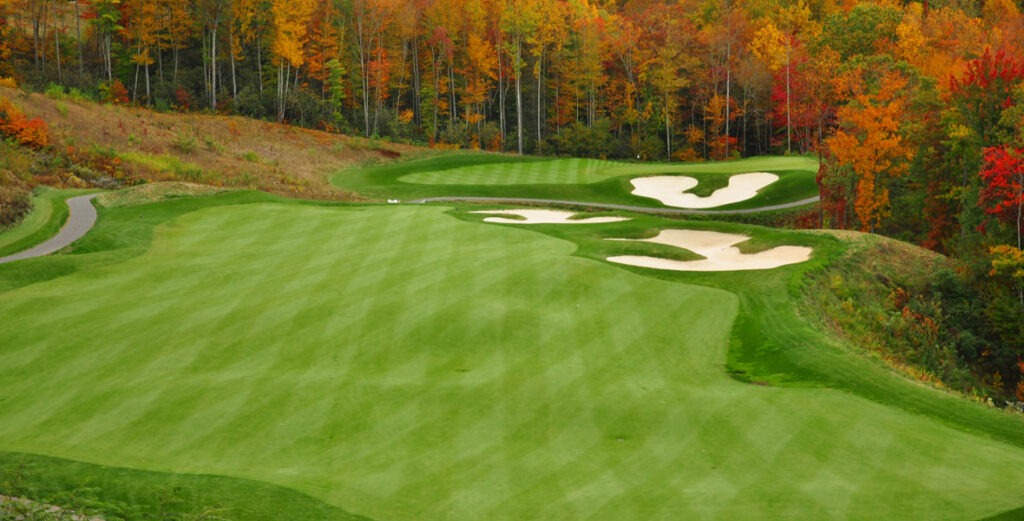 If you're looking to keep your public green space, athletic field, golf course or campus looking and feeling its best, consider the benefits of a commercial-grade top dresser. Whether you're in need of your first model or your existing machine is on its last legs, the model you choose will have a direct impact on how your turf looks and feels. Therefore, it's essential to ensure your new top dresser is designed and built to keep your property as beautiful and healthy as possible.
Not all commercial-grade top dressing machines are created equal, so keep reading to see why it's important to ask the following questions and ensure you choose the right model for your unique application. To learn more about our top dressers or to get answers to your questions, contact us today!
What Size Will Work Best?
When it comes to turf management, we understand that, in order to maximize productivity and profitability, you need a commercial top dressing machine that will allow you to cover as much area as possible without a refill. At Millcreek, we have top dressers in a variety of sizes to meet a wide range of needs. For instance, our smallest top dresser is perfect for small golf courses and residential applications, our mid-size top dressers are a top choice among parks and recreation departments, sports fields, schools and larger golf courses and our largest models are best-suited for high-volume applications.
What Features Will Make Your Job Easier?
Keep in mind that no two top dressers are created equal, which is why it's important to think about whether you're looking for certain features that can help you save time and money while reducing waste. Our Millcreek Turf Tiger models are accurate and can move twice as fast as a standard model, and it includes both a heavy-duty drive system for worry-free service and an apron conveyor for guaranteed tracking without slipping. Another popular feature is our Saber Tooth beater technology that includes a metering gate that can adjust flow depending on the material.
Is a Warranty Important?
At some point, your commercial-grade top dresser will require repair down the road. When looking for a new machine, ask yourself whether you would like a warranty to help cover damages outside of normal wear-and-tear. At Millcreek, we offer a two-year limited warranty with our top dressers, and we're happy to replace defective or damaged parts. In addition, our spray-on polyurethane lining comes with a 10-year, prorated warranty, and our polyethylene floorboards boast a lifetime guarantee against cracking, splitting, peeling and rotting.
Which Machine Will Help You Save Time?
When it comes to keeping your turf fields, fairways and green spaces in tip-top shape, a commercial-grade top dresser can help save time and money over manual top dressing. Compared to a traditional top dressing method that requires time and labor to shovel, move and spread sand, compost and other materials, a Millcreek top dresser can allow you to do more work in less time and with less hassle. We understand that time is money, which is why we design our models to help save you time and reduce the man hours you need to complete your top dressing jobs.
Which Machine Will Last the Longest?
If you're looking for a new top dresser, it's important to think about the quality and durability of your future machine. After all, there's nothing worse than making a significant investment on a new top dresser, only to have it break a couple of years down the road. Thanks to our high-quality, thick steel and a five-stage powder-coating process, every commercial-grade Millcreek top dresser is manufactured to stand the test of time. We use durable materials and farm-tough construction to last season after season – regardless of your specific application or material used.
Ready to Invest in a New Top Dresser?
If you'd like more information about our commercial-grade top dressers or you'd like to speak to our team about how we can help take your fields to the next level, contact us today. We're standing by to answer your questions and help you choose the best top dresser for your unique application. We look forward to hearing from you!