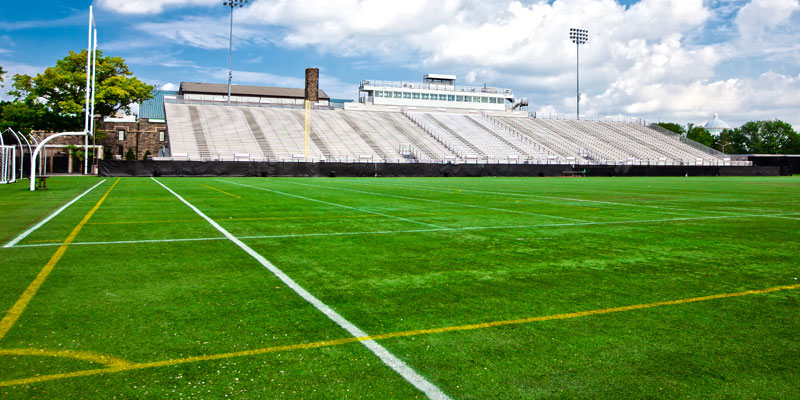 Getting work done around your athletic field, public park or golf course comes down to the durability and quality of your equipment. Machines that are inefficient or require repairs beyond normal wear-and-tear can lead to costly downtime and keep you from maintaining your property. Conversely, a high-quality, durable commercial-grade top dresser can save your organization time and money from sunup to sundown.
At Millcreek, we feel that one of the most important investments you will make for your athletic field, golf course or public park is a commercial-grade top dressing machine. This piece of time-saving equipment can help you maximize productivity, reduce labor and allow you to spend more time doing what you love. Keep reading to learn more about how a top dresser can make your life easier.
Save Time
If you're looking to quickly spread materials over large areas, a top dresser can be an asset to your organization. Not only can you increase productivity and reduce manpower, but you will ultimately save time and money in the long run. At Millcreek, we offer a number of commercial-grade top dressers in varying sizes to suit your unique application. From the compact Turf Tiger 2100 to the mid-size 3200 to the high-volume 4300, our machines can be pulled behind a tractor to quickly cover large areas, making them more efficient than hand-spreading or smaller models.
Save Money
One of the best ways to make your life easier is to save money, which is why it's important to invest in a high-quality top dresser that won't break or corrode after just a season or two. What's more, the right top dresser will help you get more work done with less manpower, therefore saving money on labor. At Millcreek, we help you to boost your bottom line and save money with every model, thanks to our signature farm-tough construction. With powder coating, high-quality steel and other durable components, our commercial-grade top dressers are built to last season after season.
Save Effort
A top dresser that performs as expected without requiring more effort than necessary is certain to make your life easier. At Millcreek, our top dressers are designed and manufactured to top dress twice as quickly as other brands – without sacrificing quality or accuracy. Thanks to features like our exclusive Saber-Tooth beater technology that handles dry, wet and clumpy material, our apron conveyor that offers guaranteed tracking without slipping and a heavy-duty drive system, you can rest assured that our top dressers provide the best value for your money – and that means less waste, less effort and more time to spend doing what you enjoy.
Ready to Learn More?
If you're looking to purchase a new top dresser for your athletic fields, park or green space, contact our team today to see how we can help keep your property looking its best. We're available to answer your questions and help you determine which commercial-grade top dresser is best-suited for your unique application. We look forward to hearing from you!