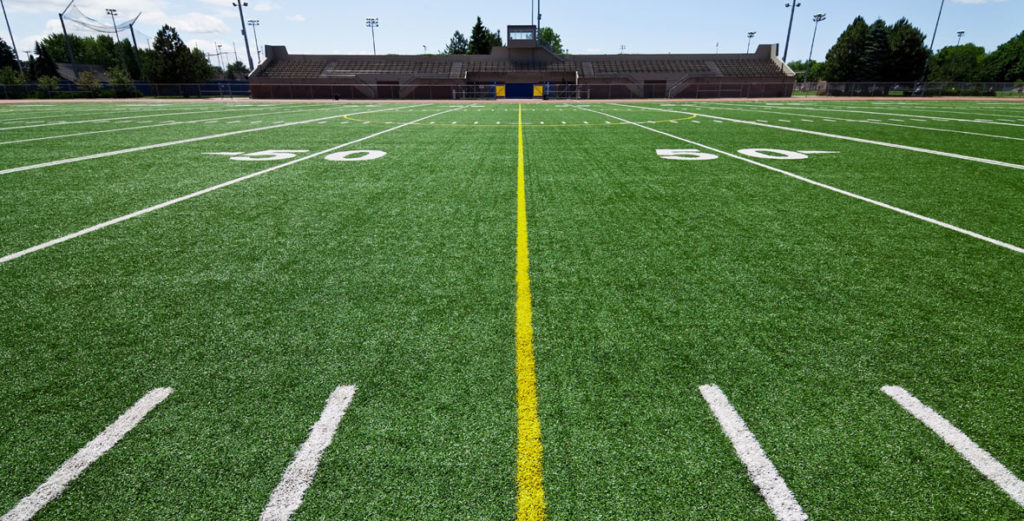 When it comes to working around your public park, golf course, athletic field or green space, you want to ensure you have durable, reliable equipment that will help you get the job done right. Choosing an inefficient, low-quality or otherwise poorly constructed top dressing machine can be risky as these machines might require unexpected, costly or time-consuming repairs that keep your operation from running smoothly.
At Millcreek, we understand the importance of keeping your athletic field, campus grounds, public park or green space in tip-top shape, which is why our top dressers are designed to help you save time and maximize productivity. Keep reading to learn more about how a commercial-grade top dresser can help your turf shine and see why this machine might be the best investment you'll make for your operation.
Spread Faster and With Less Labor
When you invest in the right top dresser, you benefit from being able to quickly spread materials over large areas, resulting in increased productivity and profitability. A top dresser can also help you work smarter, not harder, by reducing the amount of labor you need to do the job quickly and accurately.
At Millcreek, our top dressers are capable of being pulled behind an ATV or tractor to quickly cover large areas, making them a more efficient and smarter option than manually applying materials. Rather than paying a crew who will take weeks to perform a job, consider investing in a top dresser to reduce the manpower needed to complete the task.
Reduce Maintenance and Repair Costs
Another factor to consider when selecting a top dresser is the cost of repairs and maintenance. After all, the last thing you want is to purchase a new machine, only to realize it's poorly constructed or not built to last much longer than the current season. When you factor in these unexpected repair costs as well as downtime, your bottom line can take a serious hit, so it's important to select a durable, long-lasting model that will increase your long-term ROI.
At Millcreek, our top dressers are made of farm-tough construction, including high-quality steel and powder coating that ensures your machine will last season after season. While routine maintenance is recommended and repairs are sure to happen eventually, the right top dresser will increase efficiency and boost productivity year-round.
Maximize Profitability and Long-Term ROI
One of the best ways to know whether your top dresser will be a smart investment for your operation is to consider how this machine will help you increase productivity, boost efficiency and thereby maximize profitability. When you take into consideration how these machines can help you do more work in less time and with less labor, it's easy to see why this might just be the smartest investment you can make.
At Millcreek, we design our top dressers to make your job as easy as possible without sacrificing high-quality materials or durable construction. Our goal is to help you increase productivity, not slash it, which is why our top dressers feature well-engineered designs, heavy-duty materials and durable components that last for years, not seasons.
Ready to Learn More?
At Millcreek, we offer a number of high-performing, low-maintenance top dressers that are designed to save time and money while maximizing productivity. If you have questions about which model is right for you or you'd like to learn more about why a top dresser is a good investment for your park, golf course, athletic field or green space, contact us today, and a member of our team will be happy to help. We look forward to hearing from you!